Frank Isn't The Only PoolDawg…
Category: Video of the Week
Frank may get a lot of play here at PoolDawg, but he isn't the only one who plays pool. First there was Halo, the pool playing dog, who's owner was nice enough to send us a seriously sweet video. Now we have Amadeus, a pint sized pool player in the form of a chihuahua.
Amadeus managed to find his way on to the Tonight Show with Jay Leno a few years back. Here he is hanging with Jay and Katherine Keigl.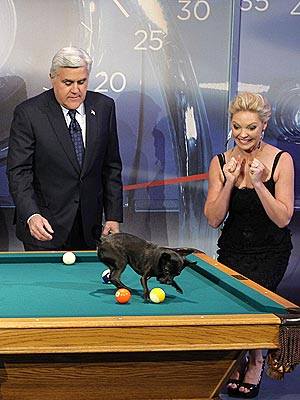 Do you know of other pool playing dogs? If so, email us over at marketing@pooldawg.com with your pictures and/or video so we can share your talented pooches with the world!