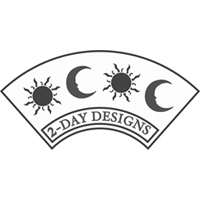 The story of 2 Day Designs is one of my absolute favorites in the furniture business. The company got its start producing small accents and occasional tables from reclaimed lumber. They would go all over the southeast buying up as much reclaimed lumber as they could. Railway ties, sawmill shorts, off-fall wood, off-spec wood, you name it, 2 Day used it.
More recently, 2 Day started buying up retired wine barrels and converting them into pub tables, chairs and other pieces of furniture. They've reclaimed over 15,000 wine barrels in the process.
If you're looking for unique, sturdy, durable, well constructed furniture made in the USA, you're gonna love what 2 Day Designs has to offer. As with all furniture made from recycled and reclaimed wood, the distressing will vary from piece to piece, making every piece of furniture a completely unique work.