Universal Cues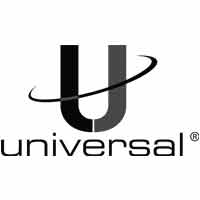 If you're looking for a professional level cue for the most discerning of players, look no further than Universal Cues. With a combination of science and artistic design, Universal is quickly earning the admiration and respect from players across the globe.
Universal pool cues feature vacuum dried and aged wood, Kamui and Tiger layered leather tips, XTC ferrules and Uni-Loc or Radial pins. Universal shafts are built to perform and feature 8-piece lamination to give it a consistent hit every time. Additional attention is paid to the butt of every Universal cue which not only features some of the highest quality of exotic woods available, but also features a 4-piece construction to give further consistency that you can feel from the tip of the shaft down and through the butt of the cue.
As World BCA Hall of Fame member Ralf Souquet said "Universal cues is the choice of a champion, so why would you play with anything else?".
$1,200.00

Our Price $600.00

Save 50%

$900.00

Our Price $450.00

Save 50%