3 x 5 Cases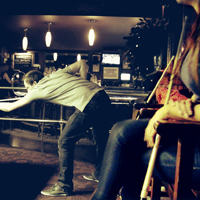 When a 2x4 case just isn't enough, it's time to step up to a 3x5 model. These pool cue cases feature enough room to carry three full pool cues plus two extra shafts. 3x5 models are perfect for pool players who like to carry more than one shooting cue in addition to a breaker. Plus, most models feature a separate pocket to hold your jumper butt and an accessory pocket perfect for holding chalk or gloves.
Not sure which size will work best for you? Just call one of our billiards specialists toll free at 866-843-3294 and we'll help you find the perfect cue case to meet your specific needs.
There are no products matching the selection.