3 x 7 Cases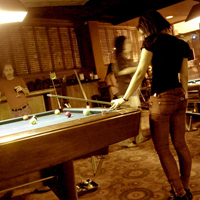 If you're a true road warrior, spending weeks at a time away from your home base, chances are you're going to need a big case. The last thing anyone wants to happen is to break a shaft or pop a tip and not have a backup shaft ready to go. Once you buy a pool cue case, you will see that there is enough room. It has three full cues and shafts with four extra shaft slots for spare and backup shafts.
In addition to all the space for your shafts and butts, most 3x7 cue cases include ample pockets so you can carry all your accessories with ease as well as a separate jumper pocket to store your jump butt.
There are no products matching the selection.