Instructional DVDs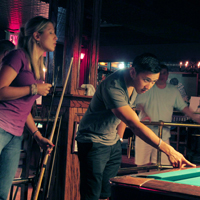 Of the three primary learning styles, visual learning is one of the most popular. Many find that they learn best by simply watching a pro and then replicate what you've seen. That's why we've scoured the billiards industry, looking for the best pool DVD available.
With these billiard DVDs, you'll learn from world champion pool players, master level billiards instructors and even an honest to goodness PhD. Not sure which DVD to choose? Give us a call at 866-843-3294 and we'll help you find the DVD that best fits your goals and learning style.
There are no products matching the selection.