Fury & Universal Sale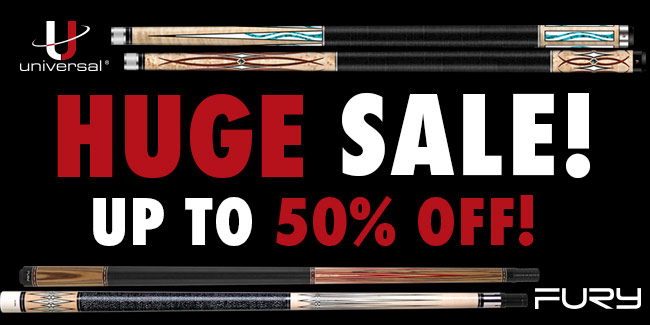 Black Friday Week is in full swing! We have something different going on every single day this week, so make sure you keep checking in to see the newest deals!
Starting today, we're offering additional discounts on all Fury and Universal cues. Fury cues are now up to 30% off MSRP and every single Universal cue is now a whopping 50% off MSRP! Both Fury and Universal make top quality cues, many with low deflection shafts, so we're really excited to offer them at these great prices.
There's no code necessary, just add the items to your cart and proceed to checkout! Please give us a call if you have any questions! (866) 843-3294
There are no products matching the selection.