Pool Cue Chalk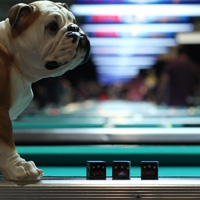 Finding the right chalk for you is crucial to performing at the highest level. In many situations, chalk can be the difference between an embarrasing miscue and making that winning shot. That's why we're proud to carry chalk from over a dozen different companies!
We have everything from classics like Master, Silver Cup, and Blue Diamond to high level performance chalk from Predator, Kamui, and Mezz, and everything in between. There are way more chalk options than there used to be, but don't let that discourage you, we can help! Check out this article about chalk, and if you have any questions, please do not hesitate to call! (866) 843-3294
There are no products matching the selection.