Predator SP2 REVO - PoolDawg Exclusives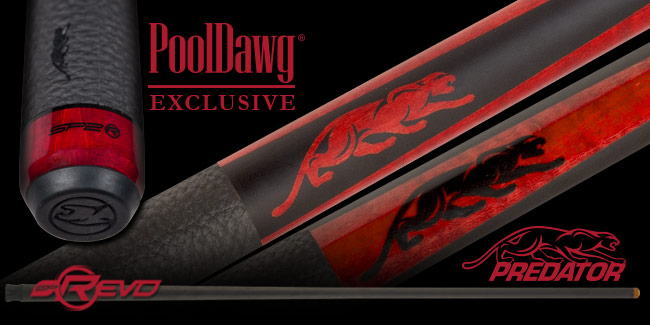 PoolDawg and Predator Cues have come together to create a collaborative pool cue design! The Predator SP2 REVO 5 and 6 feature "PoolDawg Red" stained maple with matte black details and the Uni-Loc® Leather Luxe™ wrap. Each of these cues comes paired with the Predator REVO carbon fiber composite shaft! Predator has been making top-of-the line pool cues for well over two decades. They invented the modern day low-deflection shaft, and that's what makes this particular partnership so special. The REVO shaft is the result of years of research and development. It represents the latest innovation in low-deflection technology and stands at the apex of accuracy and performance.
And if that didn't make these cues special enough, they are a PoolDawg exclusive! You won't be able to pick this cue up anywhere else. There is a limited number available, and once they're gone they won't be coming back. Don't miss out!