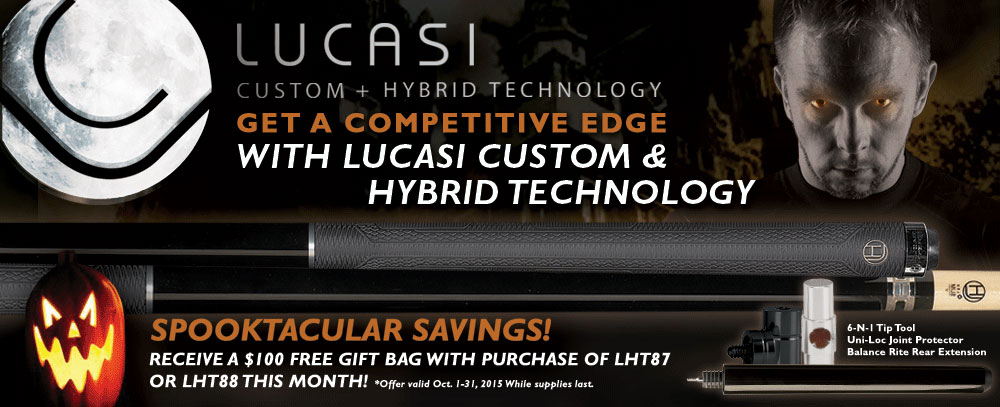 That's right, folks! From now until Halloween, every purchase of a LHT87 or LHT88 cue comes with a free goody bag straight from Lucasi!
Believe us, there's no trick here, this deal is all treat! You get a free set of Uni-loc joint protectors, a silver Tip Master 6-in-1 tip tool, and a pretty sweet Balance Rite Rear extension that screws directly into the butt of your new Lucasi cue!
You'd better hurry, though. Just like the orange leaves of Autumn, this deal won't hang around for long.
Just click on the cue you want, add it to your cart and when it ships your goodie bag will come with your brand new high performance, low deflection cue!