Eight Ball Mafia Pool Cues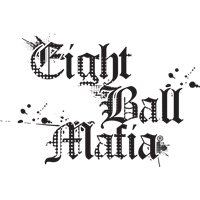 "Laugh at me now, cry for me later". That's what you'll be saying to your opponents when you roll with the Eight Ball Mafia. These cool pool sticks feature grunge art deathscapes, Canadian hard rock maple shafts, stainless steel joints and skulls, skulls, skulls! This is one family you'll want to join for life.
When you purchase pool cues from Eight Ball Mafia, they'll have a one year manufacturer's warranty against defects.