Elite Pool Cue Cases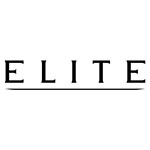 There are pool cue cases and then there are Elite cases. If you're looking for high quality hard cases, you'll find 'em with Elite. Whether you go with synthetic or genuine leather, you know you're getting a case for your cue stick that can take a beating.
Every Elite product includes a 1 year manufacturer's warranty. PoolDawg is an Authorized Dealer for Elite pool cues and billiards products.