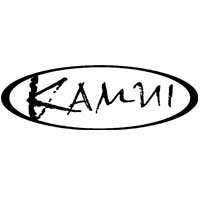 Athlete tips designed for Carbon Fiber Shafts and Extreme "Radical" Kageki Chalk!
Are you ready for the evolution of pool cue tips? If so, it's time to step up to Kamui. Made in Japan with some of the world's finest pigskin, Kamui tips truly play like no other, allowing for excellent cue ball control and maximum chalk retention.

In addition to tips, PoolDawg is also proud to carry Kamui's Gator Grip tip tool, the Kamui Vue Bridge Head, and Kamui Chalk, including the original 0.98 blend, the 1.21 blend, and the new Roku chalk.
Unsure what tip hardness would work best for you? Check out our slow motion billiards video below that shows the differences in tip compression between super soft, soft, medium, and hard!