Vintage Wood Signs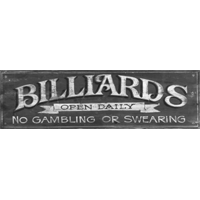 Remember the days when beer was 10 cents? Or when you could get a slice of pie and a cup of coffee for under a buck? Well, while none of us here at PoolDawg remember those days (since we're a bunch of young whippersnappers), but we do love these vintage signs!
Each of these vintage wood signs are printed directly onto 1" thick distressed wood panels, retaining the imperfections in the wood that give these signs such a unique look. Plus, they're all made right here in the USA. Each sign comes finished and ready to hang.
There are no products matching the selection.