Graphite Pool Cues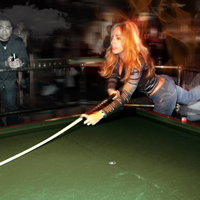 Graphite pool cues are among the sturdiest sticks available. The shafts are extremely dent and warp resistant while still offering a high level of playability. In addition, most graphite shafts are colored to match the butt of the cue.
Below you'll find our entire offering of graphite pool cues. Buy pool cues at Pooldawg to take your game to the next level. If you have any questions or need help finding the perfect Billiards cue stick for yourself, just call one of our billiards specialists at 866-843-3294.
There are no products matching the selection.