Pool Cue Parts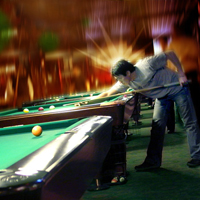 Looking for replacement parts for your pool cue? Need a new pool cue tip or a set of joint protectors? PoolDawg carries hundreds of cue tips, ferrules, joint caps, bumpers and weight bolts.
Not sure which part is right for your pool cue? Just give us a call at 866-843-3294 and one of our billiards specialists will help you find the right parts for your pool cue.
BROWSE Pool Cue Parts
There are no products matching the selection.