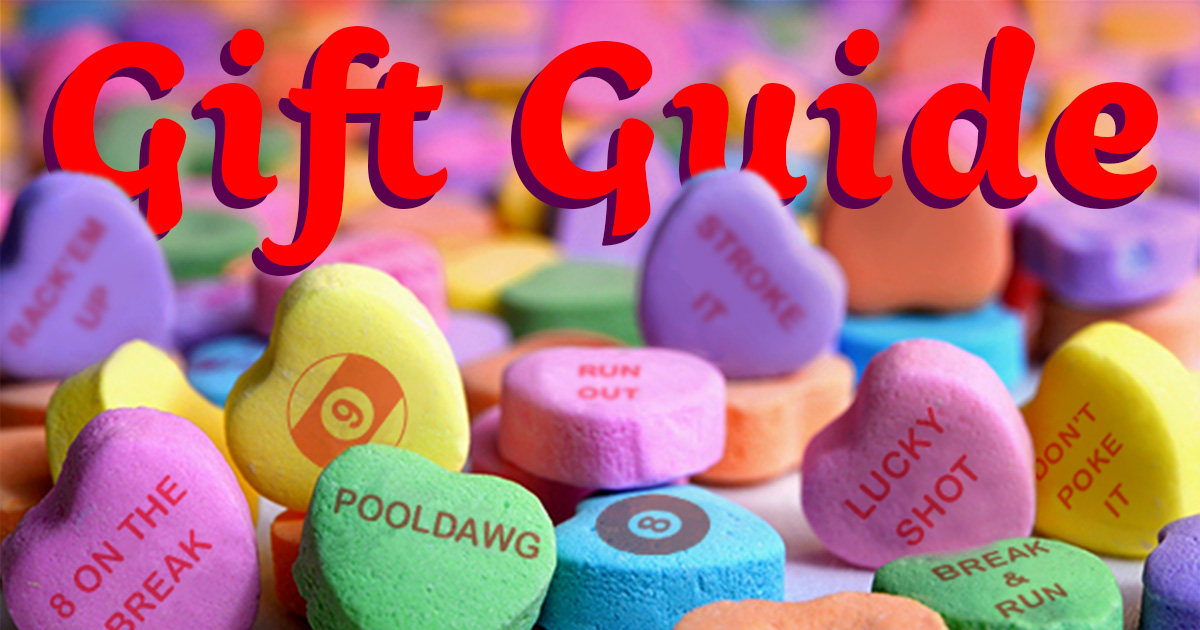 Valentine's Day is going to be here sooner than you think, so don't get caught out in the cold when it comes to gifts! We LOVE pool players and we want you all to be our Valentines. We figured that the best gift we can give is to make it extra easy for YOU to get winning Valentine's gifts for your billiard playing beloved. That's why we've put together this convenient list of gifts under $50 that are perfect for anyone who likes to shoot pool.
Sure, you could play safe (and boring) with your Valentine's Day gift by buying candy or flowers. OR, you can go for the WIN with some awesome billiard gear! Check out this SWEET gift guide and we hope that you ultimately get some (of these products for your sweetheart ????)!
Use code SWEETHEART to get Free UPS Shipping on orders over $50!
Looking to buy a new pool cue? Check out these GREAT CUES that are IN STOCK and although they are all priced under $250, they'll shoot like a million bucks!
If you prefer to talk to someone for help making a gift decision call us! (866) 843-3294 Office hours are Monday to Friday, 8:30am – 5pm (MST). Or, keep it simple with a PoolDawg Gift Certificates; the perfect ZERO STRESS gift for any occasion plus they are delivered IMMEDIATELY!