Holiday Pool Player Gift Guide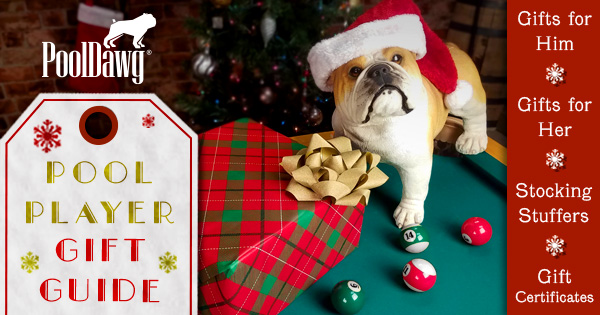 The holiday season is upon us and that means it's time to start thinking about gifts! We know that finding that perfect gift for the pool players in your life can be tricky but, you're in luck! We've put together these handy Holiday Gift Buying Guides to help you out. There are great gift options for everyone from beginners to experts, men and women, and even some stocking stuffers. Plus, if you really don't know what to get, you can't go wrong with a PoolDawg Gift Certificate.
If you have any questions on any of the products on this page or on the website, please feel free to contact one of our customer service representatives who will be happy to help with ideas or questions at 866-843-3294.