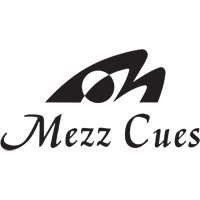 Mezz pool cues are a combination of playability and beauty. Each Mezz cue features the original "united joint" which gives an extremely solid feel while the shaft and butt are connected as tightly as possible. In addition, these pool cues feature Moori tips to enhance playability. Mezz also features laminated forearms to increase stability and reduce chances for warping. All Mezz cues include a 1 year manufacturer's warranty against defects.
Don't forget that every Mezz Cue qualifies for Free Ground Shipping in the lower 48 United States! PoolDawg is an Authorized Dealer for Mezz billiards products.
Browse All Mezz Cues...