Pool Cue Tips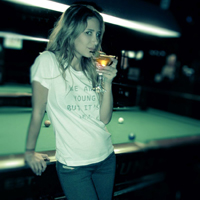 PoolDawg.com carries pool cue tips from the best known and highest quality manufacturers. Kamui, Moori, Zan, Predator, and Tweeten pool cue tips are all in stock and ready to ship. Need more information? Check out our Pool Cue Tip Buying Guide, which features the hardness ratings for every pool cue tip that we sell and the Choosing a Pool Cue Tip article which helps you decide which hardness to go with.
We have over 60 selections for you to choose from! That kind of freedom of choice can be overwhelming. That's why we have a team of experts on staff! Feel free to give us a call with any questions you have about any of the tips or billiards supplies we offer at 866-843-3294.
There are no products matching the selection.