Fisher House Foundation and PoolDawg Partner For Veterans Day
Category: About PoolDawg
It's Veterans Day, and here at PoolDawg we want to thank everyone who has served and who continues to serve in our military, but we know that offering thanks is not always enough. John F. Kennedy once said, "As we express our gratitude, we must never forget that the highest appreciation is not to utter words but to live by them."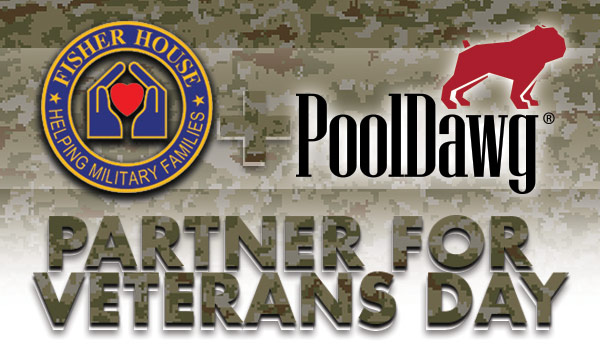 Billiards and the military go hand in hand. Not only is pool a common pastime on military bases, but it's also a great activity for veterans who are recovering from injuries sustained during their service. That's why we've partnered with Fisher House Foundation.
Fisher House Foundation has created a network of homes where veterans' families can stay for free while their loved one is receiving treatment at a military medical center. These houses are designed to put families close to the medical facilities so that they can be together and focus on what's important. They housed more than 28,000 families in 2016, they currently operate 72 Fisher Houses, and they continue to open new facilities so that they can help even more families.
As a part of our partnership, we've set up a donation link so that fans of PoolDawg can donate directly to Fisher House. PoolDawg will be donating a minimum of $1,000 and match up to a total of $5,000 in donations for the rest of the month of November, and we will continue to look for ways to partner with Fisher House Foundation in the coming months.
Please click here to donate to Fisher House, and let us know if you have any questions about how you can help!