Yo Dawg! Where's My 2015 Catalog???
Category: PoolDawg News and PR
As most loyal PoolDawgians know, we normally mail our new catalog every year in October. Needless to say, there were some suprised people who were wondering why they haven't received a new catalog yet. The short answer? We decided to make the 2015 catalog a true 2015 catalog. That means we're holding off on mailing until 2015.
I know, I know. Waiting sucks. But trust me when I tell you that it will be worth the wait. The new catalog is in its final design stages now and it is looking so very, very fine! Instead of packing a bunch of boring product shots in like we do every year, this year is going to be different. We wanted to show people actually using the products we sell, so instead of page after page of stale product pictures, you're going to see pictures like this one of Chrissy showing off a beautiful Meucci cue: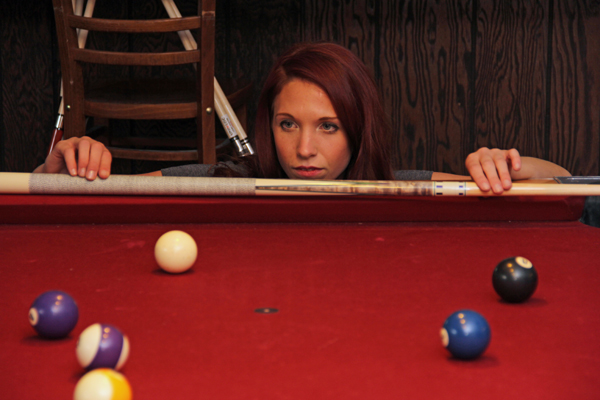 So for those of you that have been waiting, your wait is almost over. For those of you who have never received a PoolDawg catalog, feel free to sign up for one here. Just give us another few weeks to put the finishing touches on it and come early January, you'll find a brand spanking new 2015 billiards catalog in your mailbox!