Looking for something to put under the tree that any pool player will love? Check out some of these gift giving ideas that are sure to bring a smile to any pool player's face.

#1.Texas Hold'em 500 Chip Dealer Pack - $59.95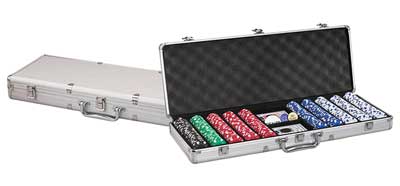 Perfect for someone that wants to host their first Texas Hold'em party, this set includes 300 11.5g casino quality chips, small blind marker, big blind marker, dealerbutton and 2 regulation card decks. Check out our entire poker section for more gift giving ideas.

#2. Rack 'em Up Baby Necklace with Sterling Silver Charm - $45.00
Rack up the balls with this colorful necklace. An eclectic mix of gemstones - amethyst, coral, carnelian, chalcedony, onyx and citrine - pair with our sterling silver pool rack charm. The pieces form an eye-catching pendant that hangs from a 16" sterling silver chain. (item no longer available)

#3. Dogs Playing Pool Mirror Artwork - $24.95
Who doesn't love dogs playing pool? With five different styles to choose from, these mirrors created by renowned commercial artist Arthur Sarnoff are the perfect compliment to any gameroom. (item no longer available)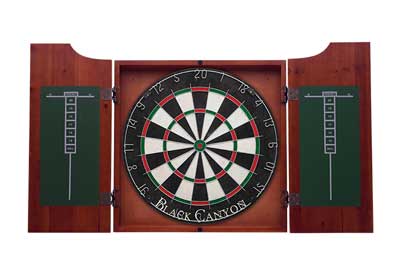 #4. Dart Board Cabinet- $59.95 and Sisal Dart Board- $29.95
Everything you need to add darts to your game room. This bundle includes a sleek black dart board cabinet, a sisal fiber Black Canyon Dart Board and two sets of steel tip darts. We've got a huge selection of dart supplies, so don't forget to check out our darts category as well.

#5. Billiards and Poker Themed Movies - Starting at $7.95
If you're looking for entertainment, we've got you covered. We carry everything from best selling classics like The Hustler and The Color of Money to hidden gems like The Baron and the Kid starring Johnny Cash and June Carter. In addition, we also carry a wide assortment of training books, tools and DVDs to help you improve your game.