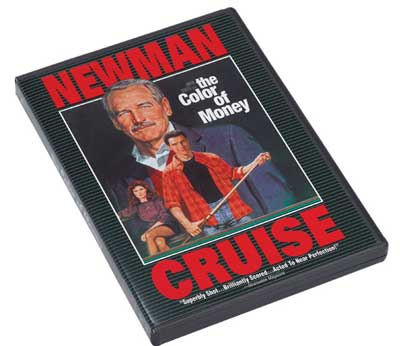 After 25 years, Paul Newman reprised his role as "Fast" Eddie Felson from
The Hustler
in Martin Scorsese's 1986 film
The Color of Money
. After taking a lengthy break from the game, Fast Eddie meets a hustler named Vincent Lauria, played by Tom Cruise, who reminds him of himself as a young man and takes him on as a student.
Early on in the film, Fast Eddie shows Vincent a pool cue and reverently explains that "it's a Balabushka."
George Balabushka
was one of the first great cuemakers, and his cues continue to be in high demand even today. Instead of using a priceless cue for filming, Dan Janes at
Joss Cues
built a beautiful cue that served as an homage to George Balabushka's work.
Due to the popularity of
The Color of Money
, Joss continued to produce this model, which features classic ebony points and mother of pearl inlays.
You can see it here

.
PoolDawg is proud to carry the Joss N7 "Color of Money" Pool Cue along with over 30 other Joss models.