Predator and PoolDawg Launch Exclusive Collaboration!
Category: New Products
We've had this in the pipeline for a while now, and we are so excited to finally share the brand new, PoolDawg Exclusive Predator cues!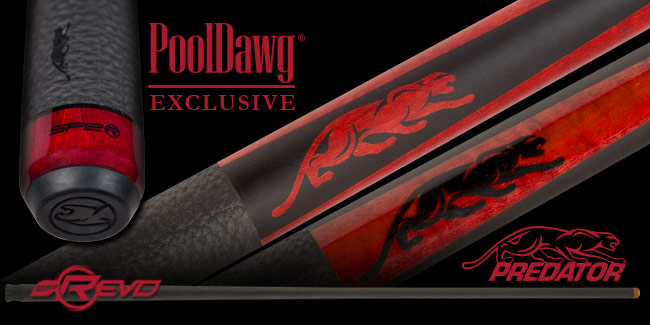 These SP2 model cues feature "PoolDawg Red" stained maple and stealthy matte black details. There are two different colorways, one is red with black points and the other is black with red points, but what's great is that they come standard with Predator's revolutionary REVO carbon composite low-deflection shaft. Predator spent almost a decade developing the REVO shaft, so it's an honor to have it featured on our first ever collaborative cue series.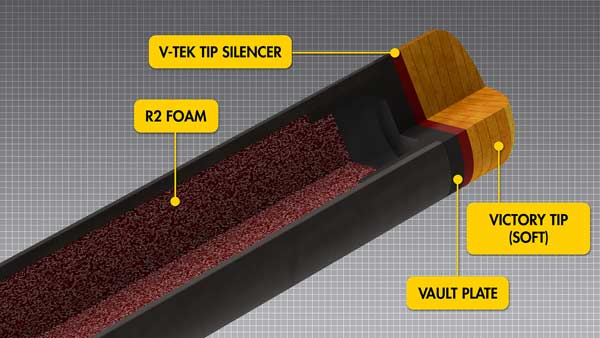 Every part of the REVO shaft is designed to maximize performance. Starting with the 8 layered Victory tip, V-Tek Tip Silencer, R2 Foam and the patent pending Vault plate that ties it all together and re-configures the stress points allowing for a stronger shaft construction that provides optimal stiffness and feedback at all shot speeds.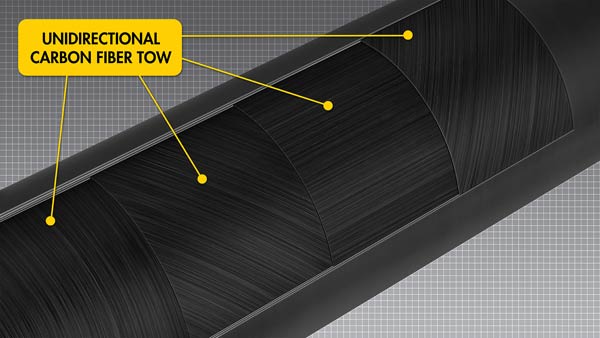 Recent advances in fiber technology allowed Predator to approach the REVO shaft construction in a new way that allows the shaft to be specifically tuned at different locations to maximize shaft performance, feel and durability. This new style of aerospace grade carbon fiber tow construction is literally a REVOlutionary technique that is changing the game for pool cue performance.
These cues are limited and can only be purchased from PoolDawg.com, so once they're gone they won't be coming back. Don't miss out on your chance to get one!