Viking VIK206 Pool Cue Viking VIK351 Pool Cue Viking VIK571 Pool Cue
---

Although Vikings were originally from Scandinavia, Viking pool cues have been proudly manufactured in America for 35 years. But what sets Viking pool cues apart from the many other brands on the market is quality. Viking cues are crafted using tried and true manufacturing techniques, and all Viking cues feature a unique ferrule and pro tapered shaft.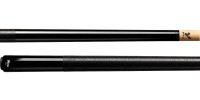 When using a Viking cue, you can expect incredible shot precision and improved ball control. One cue in Viking's line which can give you this at an affordable price is the V101BLK Pool Cue. Crafted from Michigan Maple, this cue features a simple look rather than a gaudy design like so many of its contemporaries. Don't let its looks fool you, though. This cue has a black Irish linen wrap, is coated in a black grain enhancement stain, and a plastic collar and joint that give your shots a moderate level of power.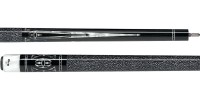 If your tastes are a little flashier, the V152 could be what you're after. This cue is in the upper echelon of Viking's line, but for good reason. It features West African Ebony with a unique pearl design. In addition, its wood-to-wood joint and pro taper shaft allow you to play with increased accuracy and work the table with a modest level of power behind your shots.

The V101BLK and V152 are at opposite ends of the pricing spectrum, but Viking has many more cues in between. If you're interested in learning much more about the products in Viking's line, head over to pooldawg.com.
We are a large online retailer of pool cues and equipment, currently stocking over 1,400 items. You'll also find some of the best customer service in the business at pooldawg.com. We offer help and advice via phone (866-THE-DAWG) or email.