Top Ten Training Articles of 2018
Posted by
:
PoolDawg Staff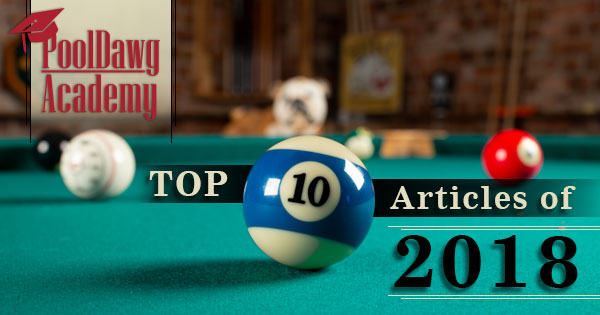 2018 has been a great year for the PoolDawg Academy! This year we successfully created three brand new technical videos, with our Slow Motion Billiard series. We are grateful to everyone who has helped make it possible and hopefully, you have learned a thing or two that you were able to apply back to your game! With New Years a few days away we thought that this would be the perfect time to take a look back at some of the highlights from the past twelve months of learning. Here are ten of our favorite PoolDawg Academy articles from the past year:
What the F&#K Are You Looking At? (A Guide to Aiming) - Jennifer Barretta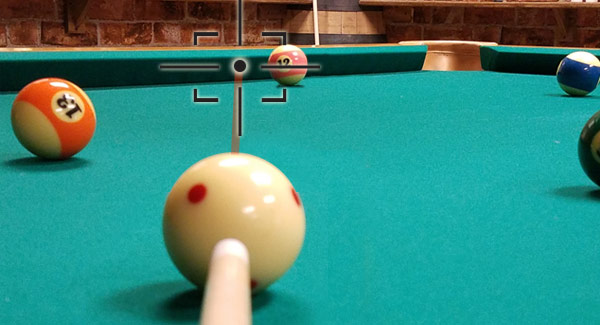 One of the questions I love to ask other pros is how they aim. Many of them operate on instinct, and they just hit enough balls to keep their instincts sharp. A few of them prefer to use aiming systems that range from the simple to the scientific. My game already moves at a fairly slow pace, so I don't want an aiming system that is overly complicated, and I find the very simple ones just aren't that effective when I'm not seeing the table well. Over the years I have compiled certain tricks for aiming that I learned from my fellow pros. These little tricks are incredibly powerful, especially when the balls don't seem like they want to go in.
Read More

How to Shoot Straighter: Correcting the Vertical AXIS Perception Error - Tom Simpson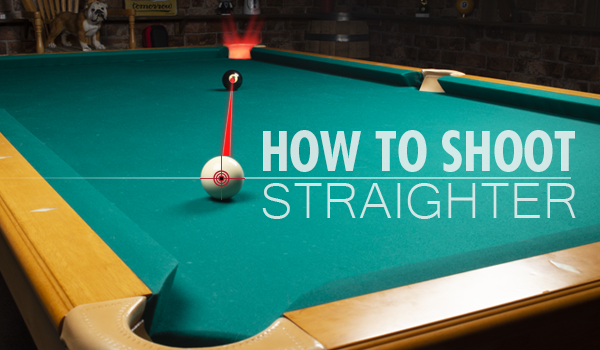 Long, straight shots with "a lot of green" are some of the most intimidating shots in pool. You would think that since the shot is straight in, it should be easy, right? Well for most of us, it isn't easy. Even high level players can have trouble executing these shots and the reason is due to a fundamental error in alignment.
It's called Vertical Axis Perception Error, which means that you aren't actually hitting the center of the cue ball when you think you are. This is an error that affects 75% - 80% of players and they don't even know it!
PBIA Master Instructor and founder of the National Billiard Academy, Tom Simpson, corrected this issue for thousands of pool players over the years and in this article, we have combined a couple of his Ask The Master submissions relating to this topic of "how to shoot the cue ball straighter." Read on and you'll learn the physics of why these shots are so difficult, how to identify if you are not hitting center ball and most importantly, how to correct your form in order to shoot straighter.
Read More

The Power of the Stop Shot - Samm (Diep) Vidal Claramunt
Part 1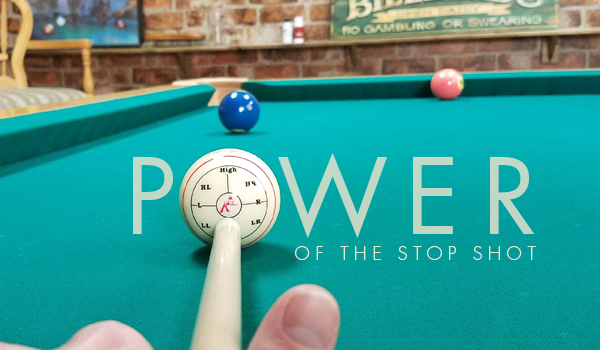 Have you ever had a shot where the object ball was hanging in the pocket and when you shot it the cue ball followed it in? Maybe someone told you to aim low on the cue ball, and maybe you did, but without actually appreciating what that meant, you did not achieve the desired outcome. Why didn't the cue ball stop or draw back? Why did it follow the object ball right into the pocket?
The fact is, if I walked into just about any bar or tavern with a pool table and asked, "How do I shoot a stop shot?" I could expect an assortment of answers. Some may say, "Aim at the center of the cue ball," or, "Hit it hard." Some may even say, "Aim low." Technically, all these answers are correct, but in order to consistently execute a perfect stop shot from any distance at any speed, you must first understand what causes the cue ball to stop.
Part 2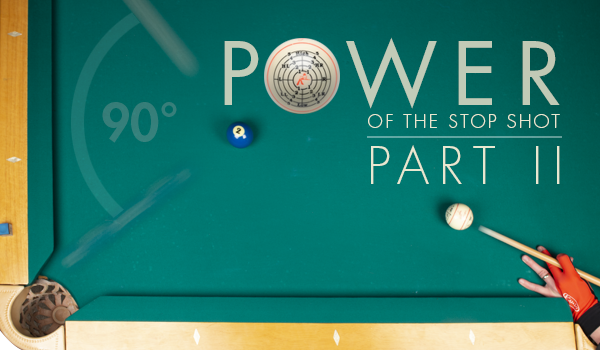 In Part 1 of this two-part series, we defined the stop shot and all its wonderful benefits. You learned to use the stop shot to calibrate your stroke, stop the cue ball, and control the slide in the early stages of position play. I promised you that once you were able to execute the stop shot from any distance at any speed, then you would always be able to predict which direction the cue ball is going. By now, I'm assuming you've had the opportunity to shoot hundreds, maybe thousands of stop shots. Have you mastered it yet? Are you able to consistently get that cue ball to slide and stop at the point of contact? If you've grasped the concept of a sliding cue ball, then you're ready for part 2.
Read More

Slow Motion Billiard Series - PoolDawg Staff
Understanding Cue Ball Deflection and English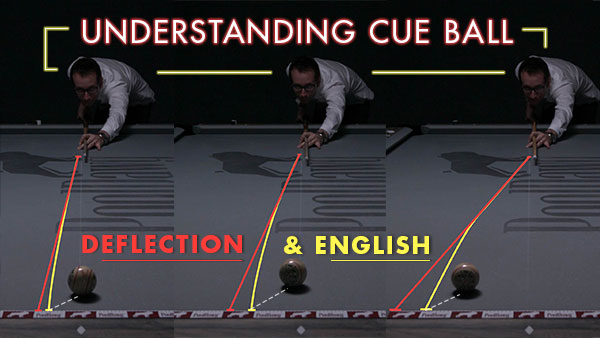 Playing billiards at a high level requires more than just buying the best pool cue. What really separates the "bangers" from the top players is the ability to control where the cue ball goes.
True cue ball control is more than just making the shot you're going for. It allows you to set yourself up in a position to make a string of shots and hopefully run out the rack to win the game. Getting "shape" (a pool term meaning good position) often requires the player to manipulate the cue ball's path by applying side spin and to do this accurately you absolutely MUST understand cue ball deflection and how to adjust for it.
Deflection is a billiard term used to describe what happens when a pool player strikes the cue ball outside of the vertical axis in order to create left or right spin. To help you understand this concept we got some help from one of the greatest spinners of the cue ball, Florian "Venom" Kohler, to break it down for us.
Kamui Tip Compression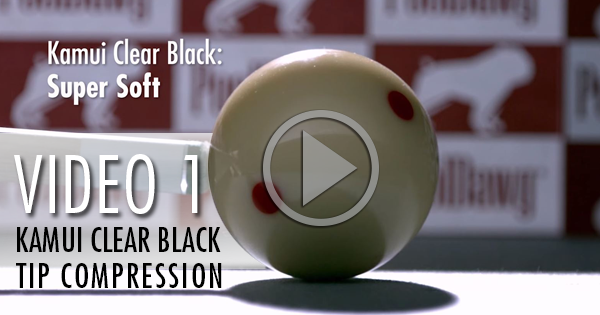 This is our first video in the Slow Motion Billiards Series. It features Kamui Tips and the differences in compression between super soft, soft, medium, hard, and a non-branded phenolic (the hardest). The video will show each tip striking the cue ball twice, the second time pausing on it. This allows us to see how much the cue tip is compressing and why this is important for different kinds of cue ball control.
Pool Chalk Retention and Transfer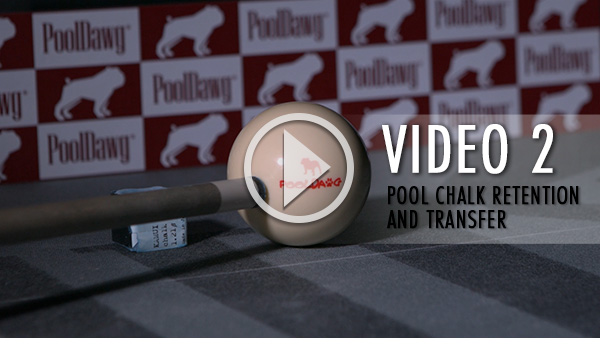 Are you one of the majority of pool players that has strong feelings about using premium pool chalk that can cost over $25 per cube? Do you think it's worth it and playyouers who aren't using the likes of Kamui chalk are missing out? Or are you one of the old school "chalk is chalk" shooters that says those people are crazy? Maybe you fall somewhere in between with the Blue Diamond or Predator chalk.
For the second video in our Slow Motion Billiards Series, we captured a few of those top pool chalks at an INSANE 6,000 frames per second to show you their differences in retention and transfer. See for yourself how the new Kamui ROKU stacks up to its siblings (the .98 and 1.21) and some of the other performance chalk options.
Read More

Stun Shots: Learning to Control the Cue Ball - Mark Finkelstein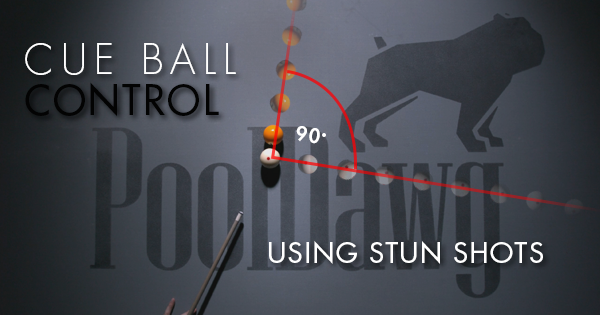 The Stun Shot is one of the most important tools in a pool player's arsenal. We all know that a stop shot is when a cue ball is sliding (skidding on the cloth) when it hits an object ball full in the face. This results in the cue ball transferring all of its energy to the object ball and causes the cue ball to stop at the point of contact.
Read More

How Pool Cues Are Made - Mikey Verkruyse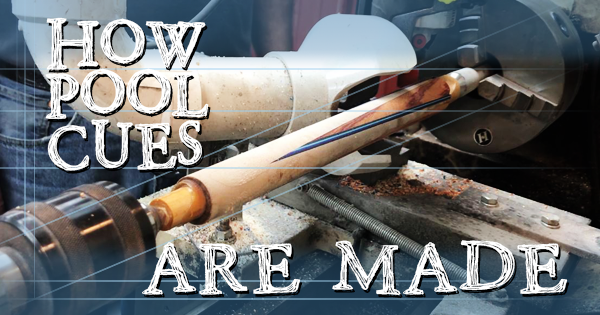 Pool cues come in a large variety of designs, styles, and price points. From inexpensive, mass produced cues to one-of-a-kind custom cues that can cost thousands of dollars. The large disparity in price comes from the materials used and how the pool cue was constructed.
Cues with elaborate designs and relatively low prices likely have a solid maple core with a decal (fancy sticker) over the top. The real works-of-art, though, are the pool cues that have real points and inlays built in. Making a custom pool cue with those sorts of traditional adornments takes a ton of skill, the right equipment, and years of experience. In this article, we will explain some of the most popular cue construction methods and what they mean to the pool player.
Read More

Tips for Perfecting the Perfect Pendulum Stroke - Samm (Diep) Vidal Claramunt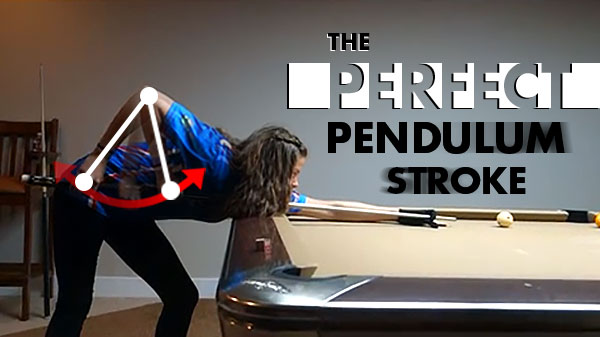 One of the most important aspects of any player's game is their stroke. Without a solid stroke, it's almost impossible to improve. You can practice all you want, but even if you "hit a million balls", as Efren Reyes would say, with a wonky stroke you probably won't get any better. The best way to hone in your stroke fundamentals is by working on developing a perfect pendulum stroke.
In golf, there's a term called the "sweet spot." The sweet spot may vary from club to club, but once you find it, you'll know it. All it takes to miss the sweet spot is the slightest torque or twist of the club. With a poor swing, the intended energy does not get fully transferred to the ball. The same principles can be applied to your pool stroke.
Read More

How to Change a Pool Cue Tip - Florian Kohler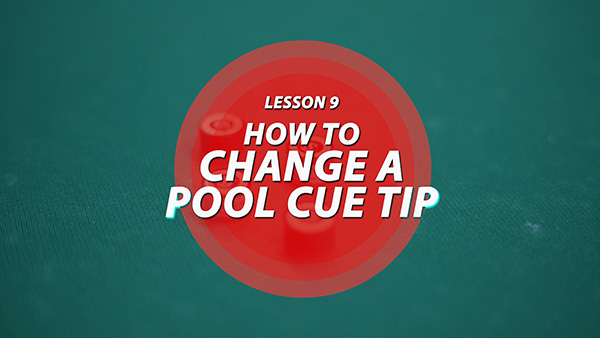 Knowing how to change your own pool cue tip is a great skill to have; it can save you time and money! In this Billiards tutorial, Florian "Venom" Kohler and his tip guy, Joe Klimchak, show us how to change a pool cue tip by hand. As an added bonus, Joe shows us how the pros do it by using a lathe. Follow the steps in the video or read below for a step-by-step visual explanation
Read More

Breaking Bad - Jennifer Barretta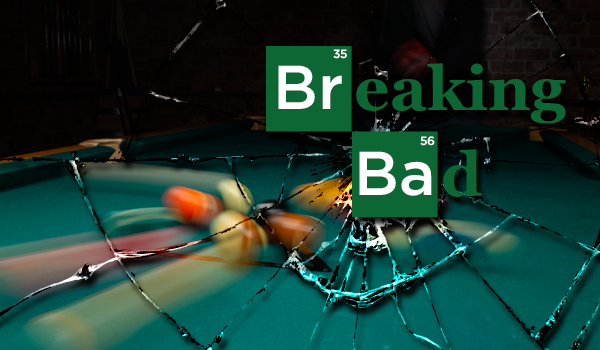 One of the most important components to a successful game is a solid break shot. This can be daunting to some people. Whether you're a novice player or a professional, breaking the rack with consistent results can be achieved with practice and knowhow.
With the help from Shane Van Boening and Johnny Archer, Jennifer Barretta provides great advice on developing your break. She's been through the process and has continuously advanced in this part of her game. She wrote this article in 2013 and in addition to improving her break, she boosted her world rankings by attacking this admitted weakness. Breaking the rack is not always about strength and power—it takes proper technique, control, and concentration. Jen gives us 5 tips below that she found to be helpful and important to improving the break shot. Break on!
Read More

Your Guide to Playing in Tournaments - Liz Ford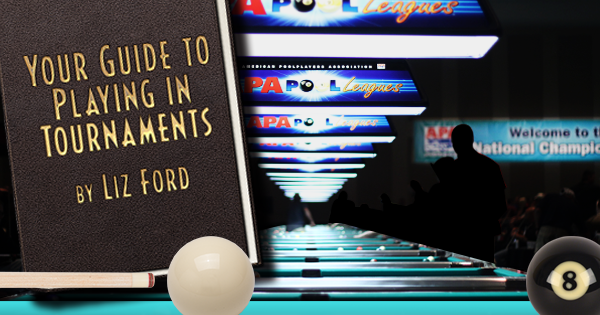 A great many players who play in friendly practice, leagues or at the local bar on Friday night, can be humbled in a hurry when it comes time to play in their first big tournament. Playing successfully in tournaments requires physical skills, which are gained from practice on the table, but there's another skill-set, one of self-management, that can highly enhance both how you play and how much you enjoy yourself. The following tips represent a well-rounded approach for improving your tournament experience.
Read More

BONUS: Venom "Dark Magic" Trick Shots and AMAZING Slow Motion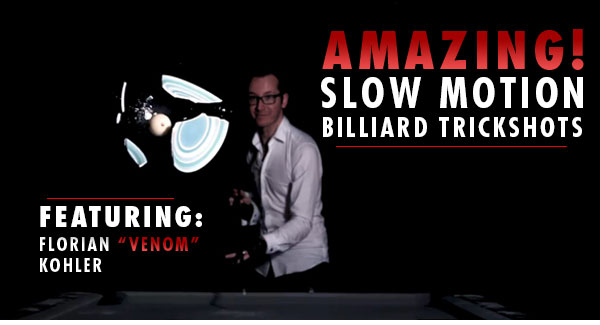 The time has come! The FULL video of AMAZING Slow Motion Billiard Trick Shots featuring Florian "Venom" Kohler has finally arrived. Venom Trick shots in real time are already unbelievable. Now, with the super slow-motion capabilities, you can see them like never before!
To see more articles from these great authors/instructors to be sure to visit the PoolDawg Academy!