Will PoolDawg Be At BCAPL Nationals?
Category: Trade Shows
The question of the BCAPL Nationals and whether or not we'll be there gets asked quite a bit around this time every year. The answer? We'll be there in spirit.
I suppose that answer requires a bit more explaining, so I'll give you the details. Unfortunately PoolDawg will not have a booth at the BCAPL Nationals event this year. It sucks, because there are always lots of people we know and are friends with that play in this event, but there's only so much Vegas that I can subject Team PoolDawg to (and we go in full force every year to APA Team Nationals in August, as we're an official sponsor of the event and the official store of the APA).
That being said, we do like to have some sort of presence out there, so I got in touch with one of my old pals and she was able to get her team to sport some sweet PoolDawg patches.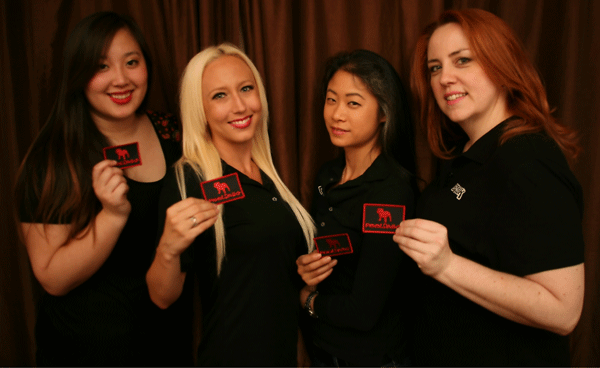 So while you won't see us at The Rio, if you happen to see Angela Ting, Vicki Wade, Melinda Huang (who we refer to here in the office as the Notorious O.M.G) and Brook Thomason walking around be sure to wish 'em luck in the Women's 8 Ball event. Their team "Diamond Heist" will be facing some pretty stiff competition in the Open Team tournament.
Good luck ladies! We'll be rooting you on from HQ here in Colorado!