PoolDawg's Advanced Instructional Series – Starring Florian "Venom" Kohler
Category: Billiards Training
If we know anything about pool players, it's that they LOVE to learn everything they can about billiards and how to improve their game! Other things they love: winning, free stuff, and Florian "Venom" Kohler! If you agree with this list, then brace yourself for some AWESOME news!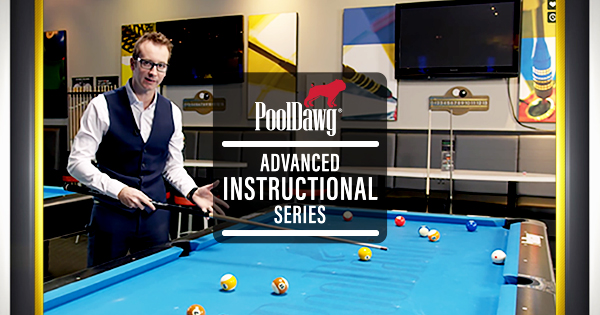 We're about to launch a brand new series of ADVANCED instructional training videos starring the phenom behind the most incredibly-insane trickshot videos of all time, billiard superstar, Florian "Venom" Kohler! (EXCLUSIVE SNEAK PREVIEW BELOW: How to Make the 8-Ball on the Break)
Florian has transcended the pool world with his viral, "Venom Trickshot" videos that have chalked up hundreds of millions of views. The YouTube sensation currently has over a million followers, Six Guinness World Records, multiple Trickshot titles, and he's just getting started!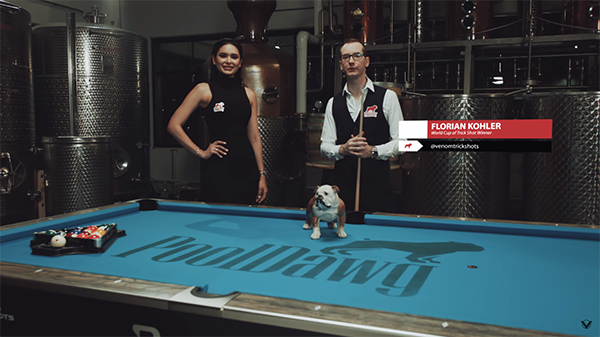 In 2017-18, PoolDawg teamed up with Florian to create a series of 12 tutorials covering some beginner-to-intermediate topics like How To Aim & Control The Cue Ball and How To Make Kick & Bank Shots, with a few awesome money savers like Recovering Your Pool Table Felt. Those videos have proven to be crazy-popular, racking up over 3 MILLION views and counting!
Starting March 19, 2020, CLASS IS BACK IN SESSION, with Florian's NEW "PoolDawg Advanced Instructional Series", and it is going to be better than ever!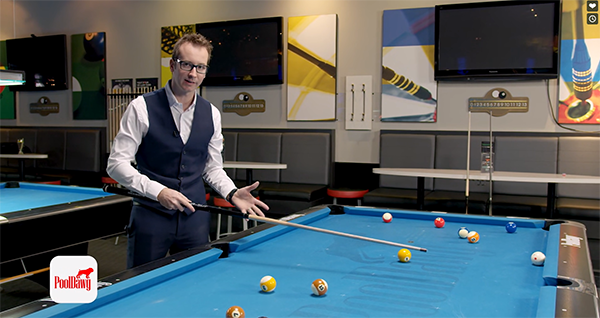 Venom has reunited with filmmaker Nathan DuMoulin of RUNOUT Media, Producer/Director of some of the best billiard videos ever made, including the Mastering Pool Series, Break + Run, and the original Venom Trickshots I & II. Through these previous works, Nathan and RUNOUT Media have gained a reputation for unrivaled production quality and graphics.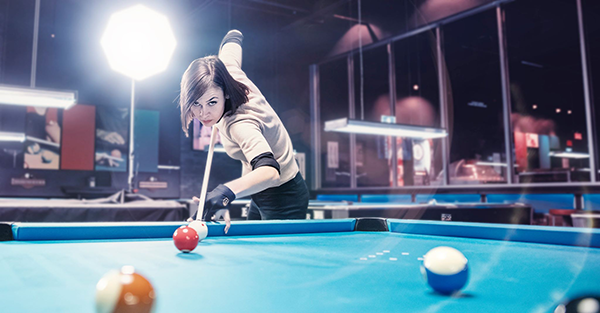 You can be certain that this new Advanced Instructional Series will have the same level of production quality with the PREMIUM lesson content that you are looking for. Here are just a FEW of the 10 topics covered:
Advanced Aiming Systems
Advanced Jumping and Massé
2 + 3 Rail Kicking Systems (with and without math)
We are extremely excited to share these pool lessons, and are thankful to everyone involved in making these AMAZING videos!
Special thanks to: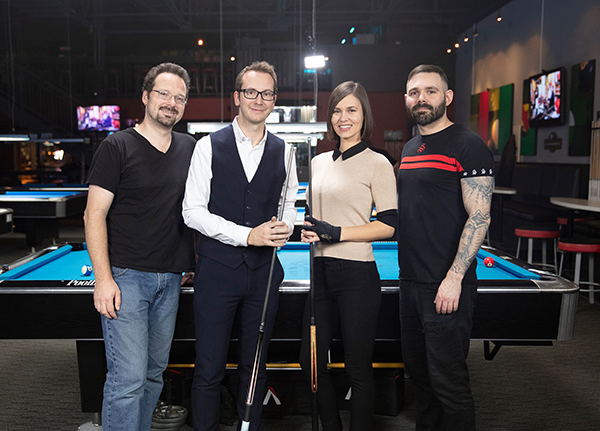 Florian Kohler - Producer/Talent
Nathan DuMoulin - Producer/Director
Eric Sheperd - Camera
Valérie Bédard – Talent
Elvis Joubert - Dooly's St- Hyacinth
Pascal Guimond - CPA Montérégie
NOW HERE is a sneak preview from the first lesson, "Breaking and Racking Secrets".
How to Make the 8-Ball on the Break to Win the Game!
In this case, we're still breaking from the side of the table into the second ball. But instead of trying to make just the wing ball and kind of try to play a defensive rack, we're going to try to make the eight ball.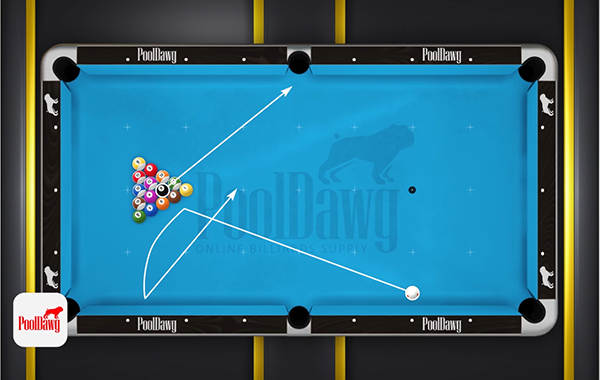 Now the thing is if every ball is frozen to each other you're not gonna be able to do it. It's going to be a lot of kisses and it's a lot of luck. However, if there's a gap, in this case the opposite side of the cue ball, which is right here in between the 13 and 8, you are going to be able to make the eight ball in that side pocket.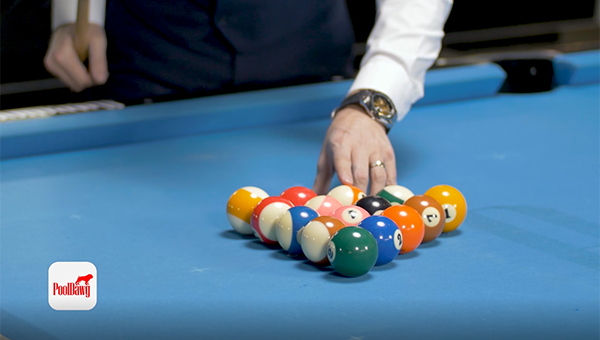 Now the gap can't be too big and it can't be too small. It's got to be sort of small. But again, you think about all those pros when they're looking at the rack like this, and going over and trying to find if there's gaps.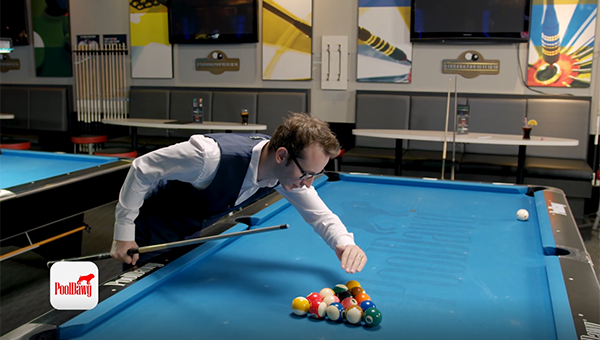 It's not just a legend and it's not to intimidate the opponent. It's actually because it's a purpose and it's very useful for you to be able to analyze and see where you can go.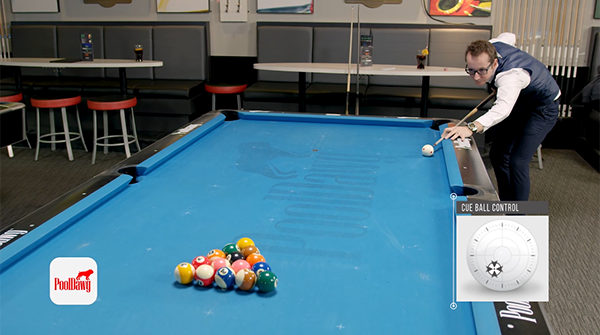 In this case I'm just going to go ahead and break from the side into the seven. Try to make the eight right there.
There you go.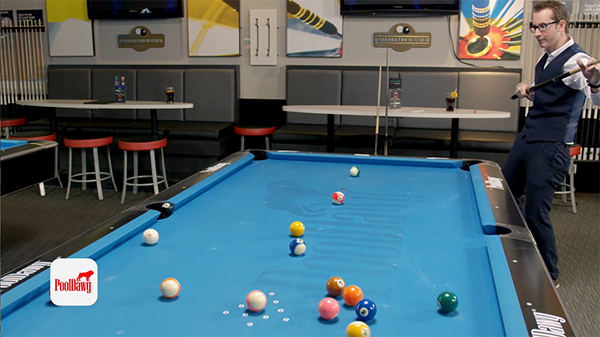 And that's how you make the eight ball on the break by watching the gaps. So remember. It's not a legend when people go look. Especially pros, when they look there at the gaps, you know, there's a reason for it and this is a perfect example. You can win the game first shot and that's just knowledge.